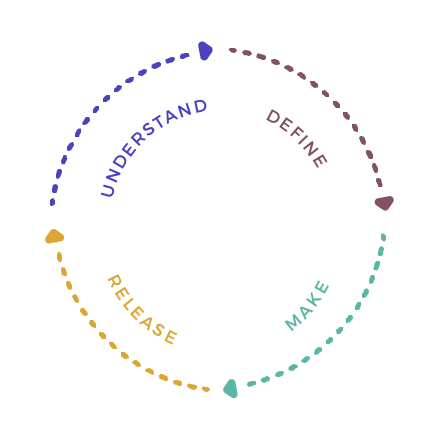 IDEO, the agency behind Design thinking, presents its latest concept : Circular Design, a methodology to help companies to get "elegant, effective, creative solutions for the circular economy". The concept could have been called Responsible Service Design. The idea is quite simple though : think of a product and its manufacture so that both follow the principles of the circular economy :
what is the product made of ?
does it create of lot of waste ?
is it energy efficient?
can it have a second life?
etc.
Circular design invites us to think and question about all stages of manufacturing, distribution and sales, as well as the role of all the actors and stakeholders involved in the project.
The approach allows rethinking all or part of the process. It fits perfectly in the goal called Zero Waste, a philosophy that encourages the redesign of resource life cycles so that all products are reused. Berlin Neukölln Isla Café is a great example of a successful zero waste strategy :
New methods
To make Circular Design, the online guide proposes a really interesting new set of methods. These are divided into four groups :
Understand
Define
Make
Release
1. Understand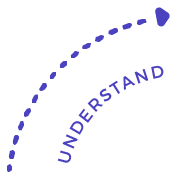 What is the circular economy ? This first step will gather information on the various solutions of the circular design. It helps to shift from linear approach (a product has a beginning, middle and end) to circular thinking (keywords are : reuse, revision, remaking, recycling). This group has six methods:
Understand Circular Flows
Regenerative Thinking
Service flip
Insides out
Inspiration: Digital Systems
Lean from nature
Understand Circular Flows
In a circular economy approach, products no longer evolve in a standard life cycle: beginning, middle and end. Instead, when a product is no longer used, it returns to a new cycle : reuse, revision, remanufacture, recycling. Hence the term circular economy. To get familiar with the various ways of being "circular", the Circular Flows Worksheet is available for download.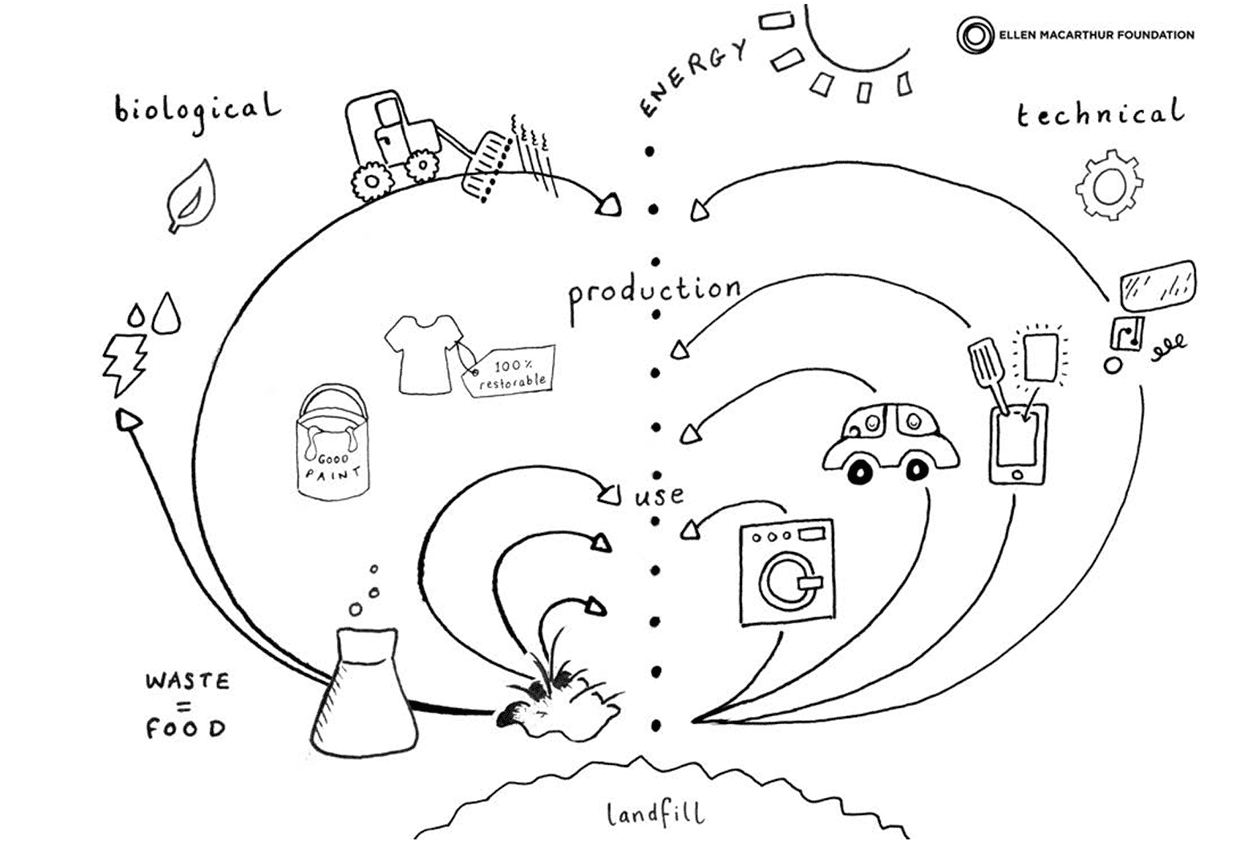 Regenerative Thinking
The term "Regenerative" describes a process that restores, renews or revitalizes its own sources of energy and materials by creating sustainable systems in harmony with nature.
It is definitely a way of thinking, a code of ethics and in a certain way a philosophy. The idea could be summarized as: How can my product or service improve the quality of life and the environment?
source
Service flip
This is one of the most ingenious points of the concept ; it is based on the fact that more and more companies are changing their business model by switching from selling products to selling services. Being present all over the chain is a good way to be more efficient and more "circular".
For instance, a company that sells desks could start renting workspace. A shop that sells clothes could set up a clothing rental system, retouching or recovery of second-hand clothes.
Insides out
This part could have been called autopsy of the product (with maybe Agent Dale Cooper in charge of the investigation). This involves dismantling the product in order to list and store all its components by size or material. At the end of this step, we could ask the following questions:
which materials and components can be recovered or reused?
is it economically viable to dismantle the product?
what could be improved?
Inspiration: Digital Systems
This method is about getting inspiration from the digital world and in particular Agile methodology : iterations, sprint, feedback, evolutions, etc. In summary, extract from digital development its methods and apply them to the development of products or circular services.
Lean from nature
This method is based on the principle of biomimicry: "Imitation of the models, systems, and elements of nature for the purpose of solving complex human problems." source
The question to ask is: how could nature inspire the development of the product or service?
2. Define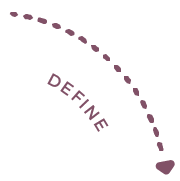 This group tends to give objectives to the project. It has six methods:
Define Your Challenge
Find Circular Opportunities
Building Teams
Circular Buy-In
Circular Business Model
Create Brand Promise
Define Your Challenge
This method establishes the challenges that the organization wishes to meet. This obviously goes beyond sales objectives as it may also define ecological objectives.
Find Circular Opportunities
Since circular approach can not be done in one go, we need to start with small changes. All opportunities in the context of a circular economy are good to take and put in place.
Building Teams
Like Design Thinking, the interdisciplinary nature of a team is essential. Diversity of knowing and thinking are the keys to a successful team (circular). This grouping or recruiting step may take time but it should be done with listening and care.
Circular Buy-In
Once goals have been defined and the team set, it is necessary to map the stakeholders of the project. This definition generally follows the method of the first group: "Understanding circular flow". As a good thinking designer, it will be necessary to understand the points of view of each actors and help them to feel part of the project.
Circular Business Model
Following a circular design requires a redesign of the product's business model. Completing a business model canvas will help using a circular lens.
Create Brand Promise
This method is based on the following observation: more and more customers are making their buying decisions based on the emotional connection they have with the brand.
It is interesting to define how the brand can emotionally engage its customers; know what differentiates it from others. It can be the highlighting of the made in [your country], the transparency of manufacturing processes, the origin of the materials, the recycling of products, donations paid for each purchase etc.
3. Make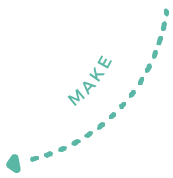 Dans ce groupe, l'idée est de comprendre les besoins des utilisateurs, trouver des opportunités à développer. Ce groupe comporte six méthodes :
User-Centred Research
Circular Brainstorming
Embed Feedback Mechanisms
Smart Material Choices
Concept Selection
Rapid Prototyping
User-Centred Research
This method embeds classic user search methods. However, like Service Design, the circular design does not only concern customers or users. This research concerns anybody involved at a given moment in the product/service flow: suppliers, manufacturers, retailers, etc.
Circular Brainstorming
As its name suggests, it is about meeting all together around a table, thinking, proposing ideas and analysing the most relevants. The guide provides an external link that lists the seven rules of a successful Brainstorming.
Embed Feedback Mechanisms
Embedding mechanisms to gather feedback before the release of the product or service can be extremely effective. To collect a maximum of feedbacks, it is better to set up interviews, surveys, to monitor forums, to analyze statistics, etc.
Smart Material Choices
It is always a good thing to understand which materials are used. "Materials play an essential role in a circular economy." This method can be done by recruiting an expert (Building teams).
Concept Selection
This method prioritizes the circular concepts to be highlighted according to the strategy of the organization. Which concepts will be most beneficial but also will able to ensure the viability of the project and not to become an inflexible ? I believe this method requires a double ethical condition: Do not compromise yourself without compromising the product!
Rapid Prototyping
Prototyping lowers risks by testing ideas before launching them. This method tests a product or service before investing heavily in materials or labor. It also enables stakeholders to adapt along the way.
4. Release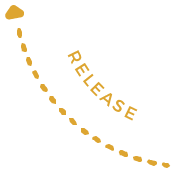 This last group concerns the launch of the product or service on the market. It also embeds six methods:
Product Journey Mapping
Launch to Learn
Imagine New Partnerships
Create Your Narrative
Align Your Organisation
Continuous Learning Loops
Product Journey Mapping
If a product or service is truly circular, it will not really has an end life but will continually take on a new form. The questions to ask could be:
what could be extended?
what could be improved?
can the product be redesigned?
The guide proposes the Product Journey Mapping that helps mapping the product journey.
Launch to Learn
Before release on the market, it may be worthwhile to create a pilot version that would be an extended trial period of the solution.
Unlike prototyping, this solution is complete. It can be tested by the team and stakeholders. This method is quite close to a test and learn method; it is based on established feebacks at a regular and relatively short rate to correct the weak points.
Imagine New Partnerships
After prototyping, new opportunities may have emerged. To achieve these new goals, it may be necessary to look for new partners.
Create Your Narrative
In this method of story telling, it is necessary to federate and tell a story that highlight the circular aspect of the product or service. This method can be done by a UX writer.
Align Your Organisation
This method concerns the inner life of the organization. Based on the principles of Design thinking, it is a question of ensuring that the organization is able to transit to circularity. The Leitmotiv: No status quo!
Continuous Learning Loops
This method aims to make the most of comments, user feedbacks and to plan the next steps in the evolution of the product or service. It can be several things: a new offer, a new growth opportunities, identifying the next circular steps that have not yet been put in place, etc.
The guide provides an organizational chart that helps to use collected feedbacks. A business model canvas can help planning future product / service developments.

(PDF) - source
This is Circular Design
Circular design provides new methods that must be integrated in addition to those of its elders: Design Thinking, Service design and even UX design.
Like the latter, Circular design is primarily a state of mind. Being a circular designer requires a sincere interests in the circular economy. Let's hope it won't become a buzzword decontextualized and emptied of its meaning as it is often the case for its elders.
For all those comfortable with Design Thinking and Service design, to become a circular designer is not so difficult except that it is necessary to learn those new methods and strongly believe in it.
For now, it is an extremely ambitious design model where benefits are quickly visible and provide some satisfaction. It is quite difficult then to conceive otherwise, once you have tasted Circular design, once you think Circular design.
To know more : circulardesignguide.com